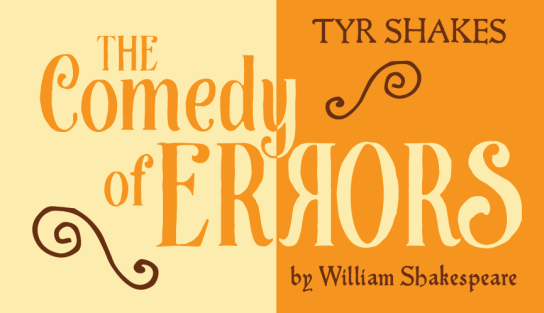 William Shakespeare's

The Comedy of Errors

Two pairs of identical twins, seperated in a shipwreck twenty years prior, come crashing together in this classic Shakespeare play riffing on mistaken identity.

Antipholus and Dromio of Syracuse have arrived in Ephesus looking for their long lost counterparts, but find far more than they can handle as complete strangers come upon them, shower them with gifts, and claim them as spouses, which soon has the two suspecting that they are going mad. Meanwhile, their twins find themselves shut out of house and home and then arrested for debts they have no memory of incurring.